The Greatest Aeroplane Films in History
For aircraft enthusiasts, there's no greater spectacle than aeroplanes sweeping across the silver screen. We've put together a chronological list of the best aeroplane movies of all time in celebration of this perfect match between aviation and cinematography.
Wings (1927)
This silent movie, which won the first Academy Award for Best Picture, opened the skies for all the aviation films that followed. Wings was thought to have been lost until a print was found in Paris in 1992. It has since been restored and preserved for the future. The plot follows two enemies-turned-friends who are pilots in the First World War and includes a love triangle and tragedy along the way. The film showcases some of the best aeroplanes of that time, such as Thomas-Morse MB-3s, SPADs and Curtiss P-1 Hawks. It's fascinating to watch this cinema masterpiece, which became the catalyst for future aviation movies.
The Spirit of St Louis (1957)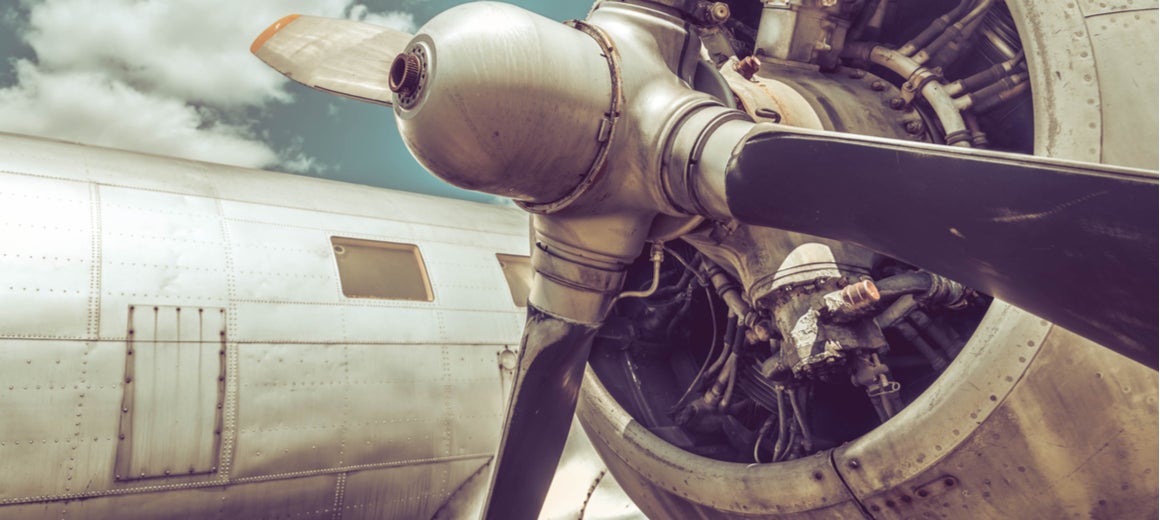 Next on our list of top aeroplane films is this biographical story of pilot Charles Lindbergh (played by the great James Stewart). Lindbergh completed the first-ever solo transatlantic flight from New York to Paris, and The Spirit of St Louis showcases how he meticulously prepared for the monumental journey. The movie chronicles his determination and skill during the impressive crossing, as he negotiates frozen engines and navigates by the stars. Getting a look at the planes of the day, it's evident just how skilled and daring pilots were back then.
Those Magnificent Men in their Flying Machines (1965)
This excellent film – also titled on the poster, How I Flew from London to Paris in 25 Hours 11 Minutes – appeals to both classic comedy fans and those interested in the origins of aviation. Centred on an aeroplane race from London to Paris, it depicts aircraft from the early 20th century including the monoplane, biplane and triplane. It's interesting to see how some of these early aircraft were designed, and there are some brave stunts performed, too. The take-off and flying scenes in Those Magnificent Men in their Flying Machines showcase the marvel of early aeroplane development, which really makes you realise how far we've come when compared to the type of aircraft available today for private charter flights.
The Great Waldo Pepper (1975)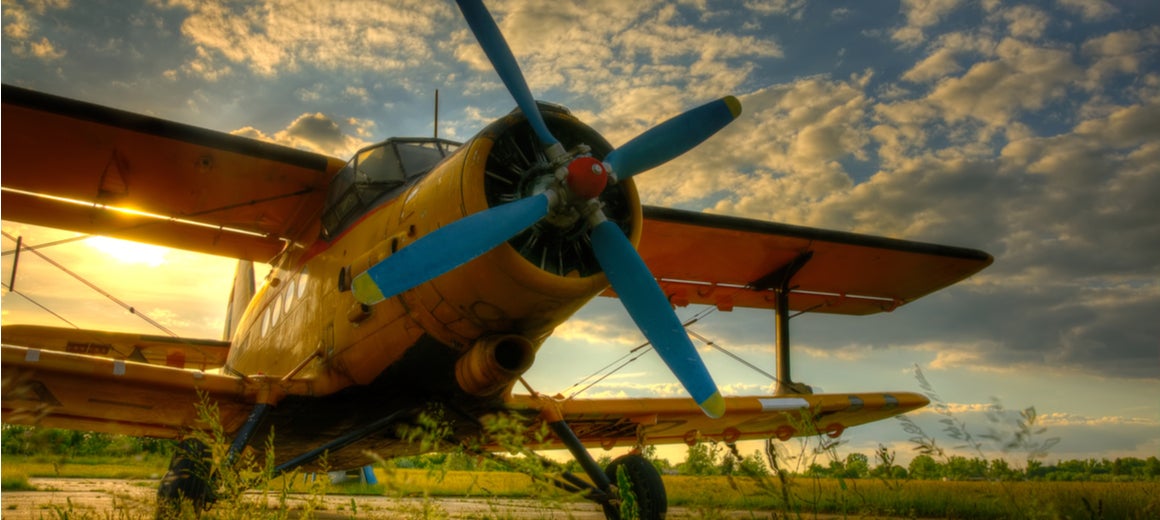 Robert Redford stars in this classic aviation drama as Waldo Pepper, a barnstormer (pilot stuntman) and First World War veteran. Waldo, who was made a flight instructor during the war, feels aggrieved not to have taken part in the dogfights himself, leading him to attempt ever more daring plane stunts and engage in rivalries with other stunt pilots. The Great Waldo Pepper was lauded for its flight scenes and is a fascinating watch for those interested in aeroplane stunts – some of them seem outright impossible. At director George Roy Hill's request, Redford and co-star Bo Svenson flew without parachutes or safety harnesses for an authentic flight experience – something that probably wouldn't be allowed these days!
Capricorn One (1978)
This film features a fake Mars landing. On their 'return' to Earth, three astronauts experience a mechanical issue that would have killed them if the flight hadn't been a hoax. In an attempt to stop the scandal from being exposed, they're rounded up to be killed, but escape and embark on a quest to reveal the truth. Starring James Brolin, Sam Waterston and a young OJ Simpson, Capricorn One has a cracking plot and showcases some unbelievable stunt pilot work that will have you on the edge of your seat, including a chase scene involving helicopters in pursuit of an aircraft.
Airplane! (1980)
This hilarious parody comedy arguably launched the comedic acting careers of Leslie Nielsen and Lloyd Bridges, and if you've not seen it, you're in for a treat! The story follows a war-traumatised pilot-turned-taxi driver. When his air-hostess girlfriend ends their relationship and boards her next flight, he faces his fears and follows her onto the plane in an attempt to win her back. Hilarious chaos ensues. While the film doesn't contain any stunts or dogfights, it does open our minds to the interesting dynamics at play when a crowd of people are confined in an aircraft thousands of feet in the air. With a host of cameos by celebrities and sportsmen such as US NBA basketball player Kareem Abdul-Jabbar, Airplane! is appreciated by many as one of the funniest aviation movies of all time.
The Right Stuff (1983)
This iconic aeroplane film brilliantly showcases how flight allows us to explore the outer reaches of our atmosphere and venture into space. From breaking the sound barrier to space-flying missions by a solo pilot, this epic historical drama gives greater insight into a significant period in human aviation history and sheds light on the test pilots involved in aeronautical research who later became astronauts on Project Mercury. Superbly directed by Philip Kaufman and starring Fred Ward, Ed Harris, Dennis Quaid and Sam Shepard, The Right Stuff won four Academy Awards from eight nominations and has since been selected for preservation in the United States' National Film Registry.
Top Gun (1986)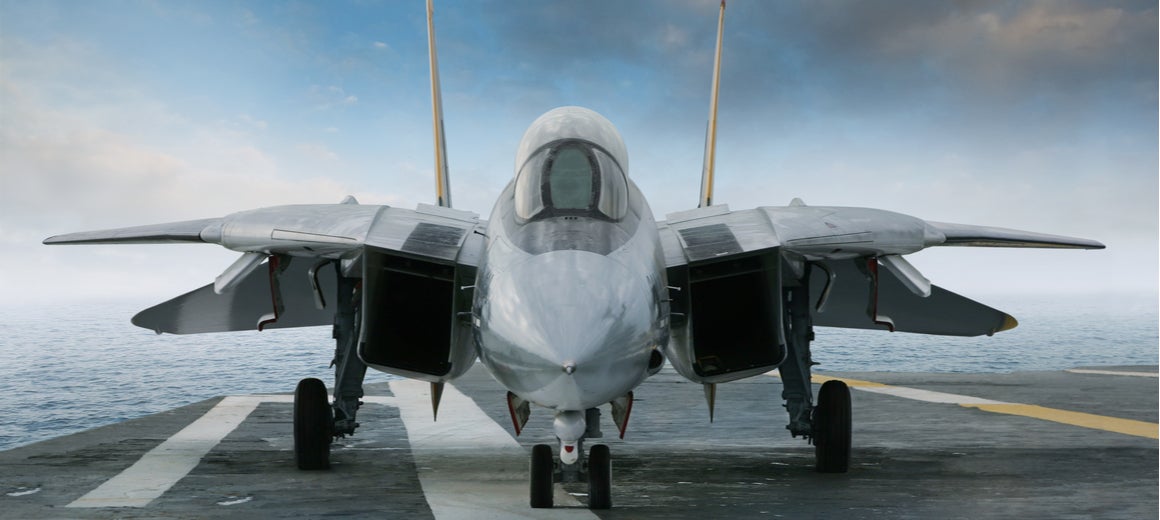 One of the most famous military-based aeroplane films ever, Top Gun's flying stunts and action sequences are still praised to this day. Tom Cruise stars in director Tony Scott's 1986 cult classic about the dynamics at the Top Gun Navy Fighter Weapons School, in a plot that includes love, rivalry… and a whole lot of posturing and bravado! While the movie has been parodied and polarises critics, its thrilling, adrenaline-fuelled flying scenes showcase some powerful military aircraft in action, such as the Northrop F-5E and Grumman F-14 Tomcats.
Air Force One (1997)
Harrison Ford stars in this American political action-thriller, which follows a fictional US president's quest to protect his family when his official aeroplane, Air Force One, is seized by terrorists mid-air. Ford carries this suspenseful film with a great acting performance, and we get a good look at some of the technological and cosmetic features of the famous presidential aircraft as it was back in the 1990s. If you enjoy feeling the tension rise in a good movie, you'll definitely appreciate Air Force One.
Con Air (1997)
Released in the same year as Air Force One, this American action film again features suspense on board a hijacked aeroplane. This time, the purpose of the flight is to transfer a planeload of criminals to a new prison. Featuring a classic 1990s cast including John Malkovich, Nicolas Cage, John Cusack, Steve Buscemi and a young Dave Chappelle, the plot takes many twists and turns as repentant offenders fight to stop the remorseless bad guys on board the hijacked plane. For sure, Con Air is an entertaining watch, if only to spot how many actors you can recognise.
The Aviator (2004)
Featuring an all-star lineup, The Aviator is directed by Martin Scorsese, has a screenplay written by John Logan, and stars Leonardo DiCaprio, Cate Blanchett and Kate Beckinsale among others. The epic biographical drama follows the life of aviator and filmmaker Howard Hughes, who ironically was reported to have turned down the chance to film Wings in the late 1920s. The film outlines the growth of the aviation industry in the early to mid 20th century as commercial airliners took hold. Many lessons learnt during this period have contributed to the aircraft and engineering developments of today. The movie was nominated for 11 Academy Awards and won five, including best achievements in cinematography and film editing.
Dunkirk (2017)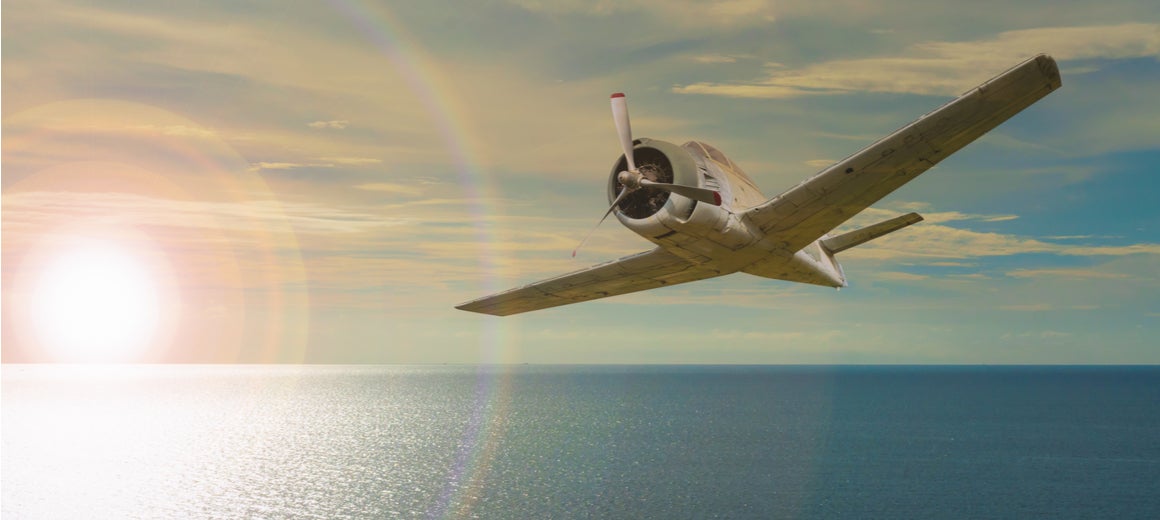 Dunkirk portrays impressive dogfights from the Second World War. Director Christopher Nolan used three working Spitfires that actually flew in the war more than 70 years ago. They were mounted with IMAX cameras to give perhaps the best-quality aerial footage that has graced the silver screen to this day. It's worth watching this film just for the flying scenes, and to see why it won three Academy Awards in various editing categories.
Book your next air charter flight with ACS
While you may never get to visit the set of one of the world's best aeroplane films, you can still experience the luxury and excitement of private flight and appreciate the modern technology that allows us to soar above the clouds with Air Charter Service (ACS).
To charter your own private jet, contact us online to book an aircraft rental, or you can obtain a fast private air charter quote now. We'll then assign one of our travel and concierge experts to arrange all your flight requirements for you.